WHY DOES LEARNING ENGLISH AT KYNA ENGLISH GUARANTEE RESULT?
1

Outstanding graphics Refined to individual details, the learning environment design is based on in-depth studies on child psychology to catch the attention of young learners.

2

The Multi-sense method Our lessons combine Listening - Watching - Reading - Touching in the same lesson to stimulate the brain, allowing children to learn quickly, and retain the knowledge for a long time.

3

The Immersion Language method Children don't need to try to learn, they acquire English naturally.

4

The Synthetic Phonics method Children learn English as easily as learning their mother tongue.

5

The Glenn Doman method Children learn words through pictures, skipping the translation stage (the wrong way of learning in the old days).

Students progress in listening - speaking - reading - writing skills comprehensively after 3 months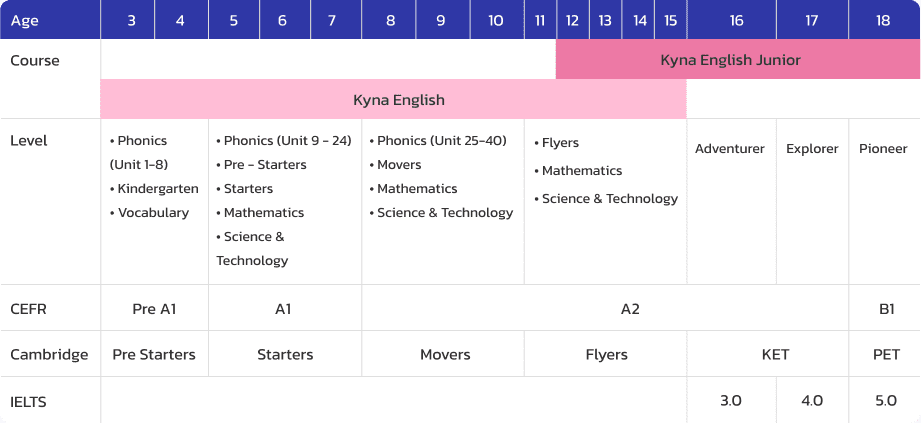 4 levels from basic to advanced: Pre-Starters, Starters, Movers, Flyers

Supplement learning includes pronunciation (Phonics), vocabulary (Vocabulary), math, science and technology

2000+ illustrated vocabulary, easy to remember.

1000+ exercises in unique interactive game format.

200+ conversational sentence patterns that native children frequently use

200+ listening lessons with British - American standard accents.

200+ science stories.

200+ exercises for spelling and grammar practice.
SpecialParents can track their child's learning progress through a very detailed reporting system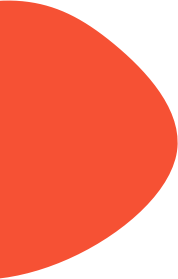 EXCELL IN ALL FOUR SKILLS THROUGH 7 STANDARDIZED LEARNING STEPS
Compiled from the top experts in the language field

Learn to speak through sentence patterns that are incorporated in real conversations

Grammar lessons always include tips for students to acquire new knowledge with ease

Writing practice with support from teachers to correct even the smallest error, helping to improve all aspects: vocabulary, grammar, spelling and writing skills

Boost to students' vocabulary with 200 reading lessons

Improve listening skills thanks to lectures with 100% native accent

Test and review the knowledge learned through exercises and tests

Master the strategies of getting high scores when sitting for international qualifications: KET, PET, IELTS
100.000+ PARENTS HAVE CHOSEN KYNA ENGLISH
REGISTER FOR YOUR CHILD NOW!

Shocking deals for
tuition fee on-going!
Kyna English Premium
Phonics
Kindergarten
Pre-Starters
Starters
Movers
Flyers
Vocabulary
Mathematics
Science & Technology
hidden
Special: American Technology for Pronunciation Checking and Feedback
104,99 DOLLARS DOLLARS REDUCED TO 20,99 DOLLARS
Access Type: One year
Kyna English Junior Premium
Adventure
Explorer
Pioneer
hidden
Special: American Technology for Pronunciation Checking and Feedback
104.99 DOLLARS DOLLARS REDUCED TO 20,99 DOLLARS
Access Type: One year